Classicism and the colour black. Here are the trends shown at the men's fashion shows for next A/W 23-24
Analysing the Men's fashion shows for the coming Autumn/Winter 2023/24, one notices the dominance of an extremely luxurious atmosphere that pervaded most of the catwalks. A luxury that starts with the materials on which an incredible amount of innovative research was applied. The dominant trend has made the collections elegant, but dynamic; essential, but not minimal. There is a desire for simplification and cleanliness, yet without rigour.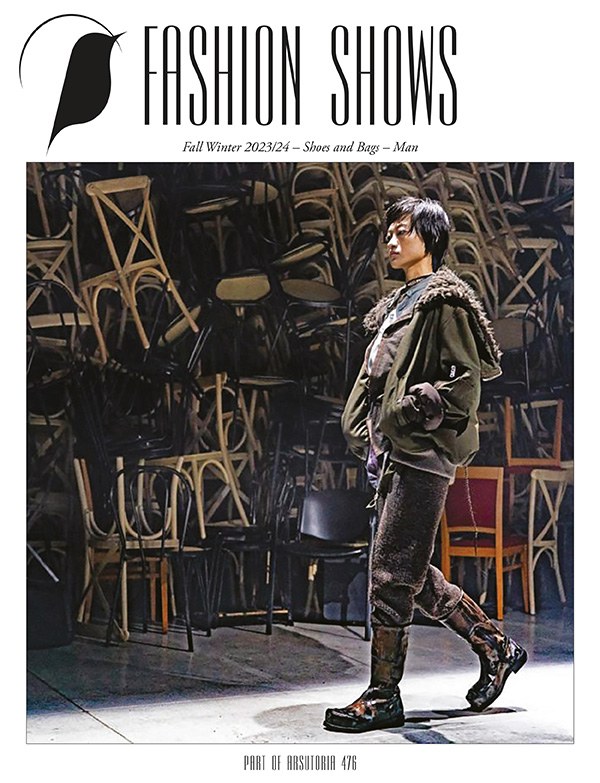 Read
Browse bonus contents from this issue
Access videos, photo galleries and interactive content in addition to what you find in the magazine.
To access content with the "Premium" logo, you must have an ArsGold subscription or higher.More info and subscription plans.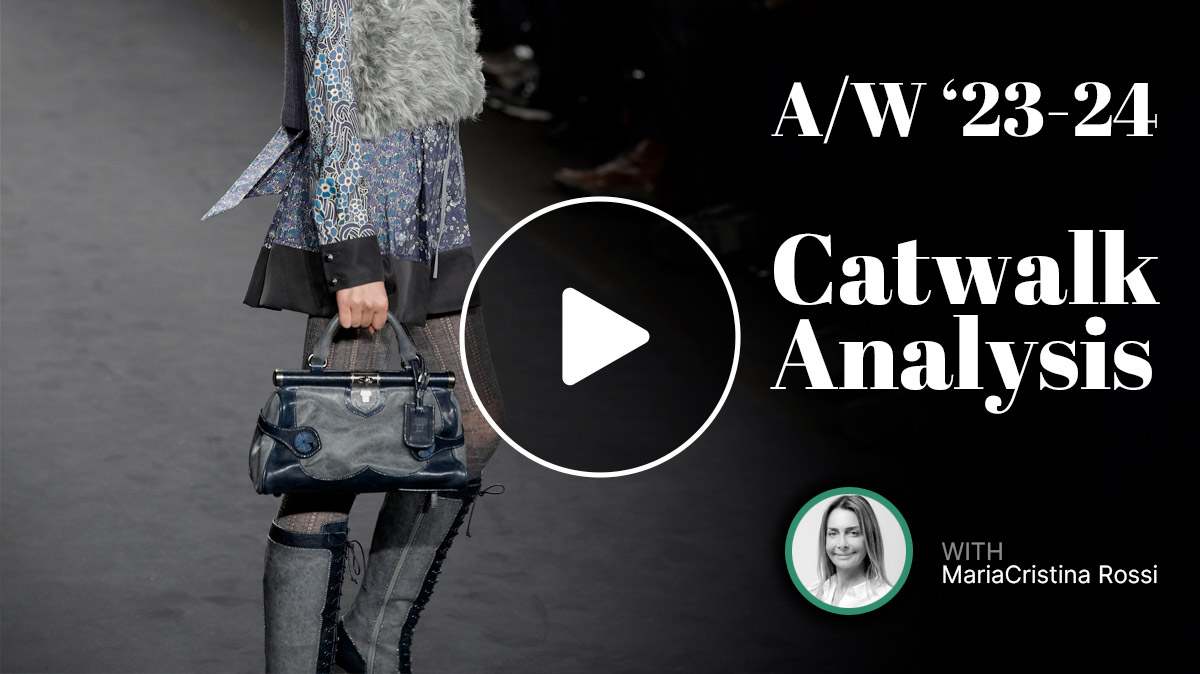 Browse content
Premium
Catwalk Analysis A/W '23-24
Also for this season, MariaCristina Rossi, Designer and Lecturer in Arsutoria School's design courses, takes us on a journey of discovery of the themes seen (or that we can infer), in the fashion shows for the upcoming Fall/Winter '23-24. (Video in Italian, subtitles will be available shortly)
The renowned textile company from Como opens the new year by participating in major international fairs, where it presents its new summer collection.
Read
The start-up, created to bring innovation to the accessories sector, presents the first knit lab in Europe 100% focus on footwear and leather goods.
Read
Discover more contents in the latest issue of Arsutoria Magazine
Arsutoria #476
Inside Arsutoria Magazine you will find the latest industry news, photo galleries with shoe, bag and material trends, and interviews with professionals and experts in the world of footwear and leather goods.